Growing up, I watched a lot of movies and a few documentaries about unicorns and I must say that these animals are wonderful species that almost anyone would love. But my fantasy (and so many others') was cut short when I grew up and started hearing different things about the existence of the unicorn. I realized that the whole world was divided into two concerning whether the unicorn is a myth or real.
I must tell you, that realization broke my heart because I had so fallen in love with the animal's personality and look that I was already dreaming about a day I will finally get to ask my mum to let me go see it for real. If your childhood got almost ruined like mine, let's go through this post together and see if truly unicorn did exist…..or not.
Did Unicorns Ever Exist; Myth Or Real?
Unicorns are real creatures and they have once existed. There are a lot of facts and research going around that has proven that unicorns did actually exist. Fossil remains have been found. Some people have seen it on a few occasions. And Scotland as a country has always had the unicorn as their national animal and also used it to build statues, create signs and used as symbols.
In What Form Did Unicorns Exist?
Unicorns were roaming the earth even earlier than we had always thought. However, some people say they didn't really exist in the form we all see them today, while others say it existed as we generally know it today. The first set of people said that the unicorn mostly looked more like a giant, hairy rhino. It is six-and-a-half-foot, had a four-ton frame, ate lots of grass and is called the Siberian Unicorn. The other group did not counter it but said that the regular unicorn also existed.
What Is A Siberian Unicorn?
Siberian unicorns looked more like rhinos than stallions and were the size of a mammoth. They are thought to have borne a large, thick horn on their forehead. They were herbivorous and their high-crowned molars were always growing. Their legs were not as long as the regular white unicorns we know today. And they were known for galloping, which gave them a horse-like gait. They are also fatter, furrier, darker and shorter than the ones we mostly know and have seen in pictures or TV.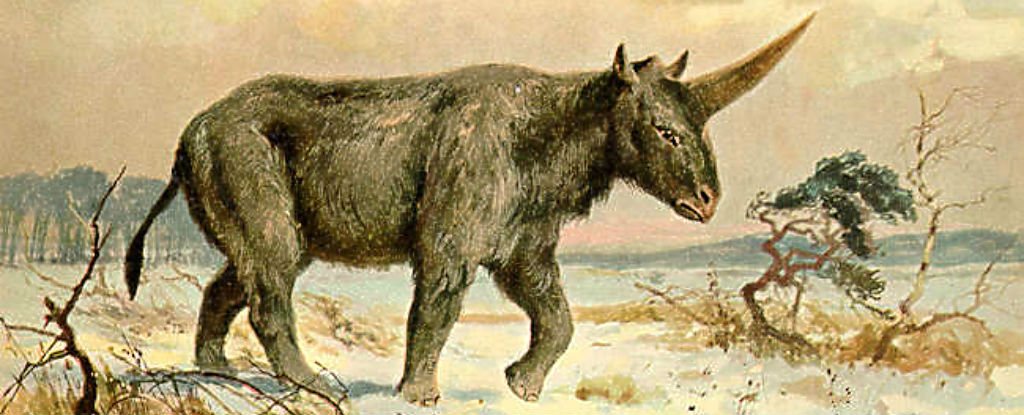 Did Unicorns Die And Go Extinct?
The Siberian unicorn was believed to have gone extinct some 350,000 years ago. However, when scientists from Russia's Tomsk State University examined well-preserved skull fossils found in western Siberia, they concluded that their extinction was only 29,000 years old as a result of some environmental factors like climate change. This means they actually walked the earth with us judging by when humans started roaming the earth too. However, they are no longer with us now. Their story went the same way as the dinosaurs.
Why Do People Agree That Unicorns Exist & Are Real?
A lot of people today agree and believe that these beautiful creatures have existed and they are not just fairytales we hear. And these people are not far from the truth. Unicorns did not just magically appear out of nowhere and became even more popular than the majority of the animals we have today.
Here are some reasons why people believe unicorns existed and why you should too:
1. Their Fossil Remains & Skeletons Were Seen:
Fossil remains resembling that of the unicorn we know today have actually been seen around. And some other fossils that were seen somewhere else were also said to resemble the unicorn's horn. For instance, straight cephalopod shells were found and many people felt these were unicorn horns.
Several unicorn skeletons too also have been discovered in some places around the world. Like in the 1600s, German scientist and inventor, Otto von Guericke created a unicorn skeleton with bones locals found in a cave. And a sketch based on the model was even included in a book on natural history written in the 1700s.
Also. in the book "Remarkable Creatures" by Tracy Chevalier, we see a lot about the life of English palaeontologist Mary Anning. She had collected fossils but didn't understand what the fossilized creatures were. From what was shown, it probably was a unicorn's fossil remains.
2. There Are People That Sighted The Unicorn:
Many people have claimed they have seen unicorns in person, and that's a huge claim for a lot of random people all across the world to just make up. In 1991, Austrian naturalist Antal Festetics said he viewed a unicorn while horseback riding in the Harz Mountains. And in 2010, the Ontario Science Centre in Toronto shared footage of a unicorn sighting. And here's a video I found that would also show you more people that had seen the unicorn with their own eyes.
3. There Are Real Stories From Cultures About Unicorns:
Unicorns have been told as part of stories in many cultures around the world. For instance, in India, there's a story of a beast with a huge horn in the forehead. In China, unicorns are part of their four (4) sacred animals. In Scotland, people love the unicorn so much that it has become a part of their national symbol. It has been drawn on buildings, added on signs and even used as statues. Africa, the Middle East and now the United States also had stories told about it. So why would people across the globe be telling the story of a creature as part of their culture if it wasn't real?
4. The Unicorn Is Scotland's National Animal:
National animals are representations of the spirit of a country. For instance, America has an eagle which is a symbol of freedom. Italy has a wolf which is an emblem of pack-like solidarity. Nigeria has horses which signify dignity. And many other countries have their various anima. England has a lion which is an illustration of strength. However, Scotland's national animal is a little different. They chose an incredibly popular animal that some people are still arguing its existence – the unicorn.
Why did Scotland choose unicorn as its national animal?
If you are wondering why Scotland chose the unicorn as its national animal, it's because unicorns have got quite admirable qualities that any nation would want to be associated with. Unicorns are associated with purity, strength and power. They are also proud, yet untamable; and these are the exact two words many people would use to describe Scots throughout history.
Are unicorns known as the national animal of Scotland?
Scotland has always been famous for its love of legends and so in late 1300, the unicorn was adopted as Scotland's national animal by King Robert. The unicorn was first used on the Scottish royal coat of arms by William I in the 12th century, and by the 15th Century, many monarchs of Scotland have used the unicorn in their coat of arms. Scottish kings and even other kings favoured the mythical beast because they considered it to be the best representation of power in animals. In fact, unicorns were always believed to be so strong that only Kings and virgin maidens could keep them captive. The Kings were able to do this due to their divine right to ruler-ship and virgins too, only because they are seen as pure and innocent as the unicorn itself.
Where can you find unicorns in Scotland?
If unicorns were never seen anywhere else, Scotland would be the number one place you would visit and see unicorns in almost every area you enter. You can sight the static unicorn in Scotland in different areas like:
HMS Unicorn, Dundee.
The statues, tapestries and coats of arms throughout Stirling Castle, Stirling.
The Mason's Pillars, the Meadows, Edinburgh.
The statues flanking the entrance to Delgatie Castle, Aberdeenshire.
A life-sized model unicorn at The Stables at Cromarty on The Black Isle.
Stonemasonry flanking doorways at St. Andrew's University, St Andrews.
The Mercat Cross unicorn, Aberdeen
The Doulton unicorn pillar in Springburn Park, Glasgow.
Unicorn mural in Shilling Brewing Co, Glasgow.
Bordalo II unicorn mural, 62 Union Row, Aberdeen.
Doulton Unicorn, Springburn Park, Glasgow.
The Mystic Hunt of the unicorn tapestry, Stirling Castle.
In conclusion,
With the four proofs mentioned here that show unicorns actually exist, I don't think there should be so many arguments surrounding their existence like we have today. Unicorns existed and were seen by a few people. But today a lot of people still argue that it is more of a myth than a real creature. The thing is, how can it be a myth when remains have been found that looks like it and people have said they have seen it? Or did someone just wake up, draw a horse-like creature and added a horn then made it go viral just for fun? I really don't think so.
However, for the sake of our childhood memories, the fact that many stories have been written about them, fossils have been found and some people have seen the unicorn; people have already come to the conclusion that unicorns were real and once existed.
What do you think?