Are you decorating or redecorating and trying to look for the best decorative light bulbs you can use for your rooms? With the new wave of decorative light bulbs, you'll never look at a lighting fixture the same again. Look no further! In this post, I'll show you six of the best decorative light bulbs you will love and also tell you why they are your best shot. Best of all, if you are a unicorn lover, you will notice that they have unicorn symbols or are in the shape of unicorns; this alone makes them unique and also the best choice for decoration.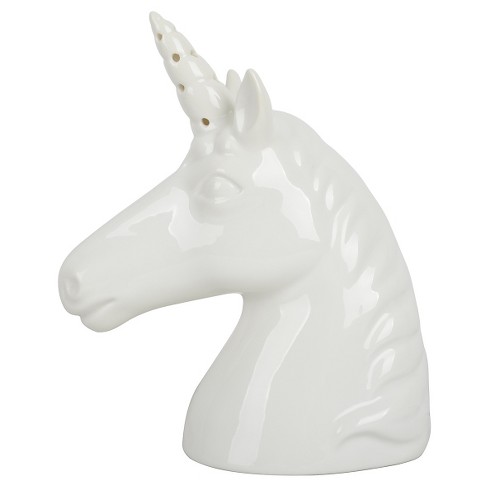 What Are Decorative Light Bulbs?
Decorative light bulbs are basically light bulbs that come in decorative styles and can be used as decorations when you are looking at decorating your room. They still shine like regular light bulbs but often styled in small details. Many people often overlook this type of light bulb not knowing that the details can take your lighting fixtures to their style's zenith.
Light bulbs are considered decorative when they come in fancy shapes, sizes and look. From c
handelier bulbs to nightstand bulbs to even mirror bulbs, you can always find something that would catch your fancy.
What To Look Out For When Buying A Decorative Light Bulb
If you want to light up your room in style, you have to do that the right way. So, now that you are ready to get some decorative light bulbs for your room, here are some things you need to keep in mind to make the right choice:
Know what fixture you are trying to fill as that will determine the shape or style of the light bulb you will be choosing.
Weigh your light bulb options to know which among the type of bulbs would be best for you. Either the incandescent bulbs, compact fluorescent lightbulbs (CFLs), halogen bulbs or light-emitting diode lightbulbs (LEDs).
Understand the wattage of the bulbs so that you can tell how much energy the light bulb would be using.
Make sure that you don't choose a light bulb that has a higher wattage than your lamp would allow.
Understand the light bulb colour as they come in different shades, from bright white to blueish, to yellowish. This way you are sure that you are picking what you need not something that would strain your eyes when you set it up in your room.
Check the shapes and symbols to be sure you are getting what you will enjoy.
So, with the above tips to guide you when choosing a decorative light bulb, you should have an idea about what to look out for.
Best Room Unicorn Decorative Light Bulbs You'll Love
With the knowledge of how you can make the perfect choice for your new decorative light bulbs, I found the best ones you'll definitely love. They are unicorn-themed and that's a plus if you are a unicorn lover. So here are 6 of the best unicorn-themed decorative light bulbs I can recommend you get for your room:
While this is literally not a light bulb, it can function properly in a room like one. For me, this is the best unicorn-themed decorative light bulb I have come across. Why? Because it can double as the kids' and adults' room light bulb. It creates an optical 3D illusion which makes you see the unicorn from afar, and see only a thin acrylic glass sheet that's completely flat when you come closer. This light is bound to dazzle and impress you, your kids and guests when they notice how unique it is.
Product Features:
The lamp is an energy-saver. The power it spends is just 0.012kw.h/24 hours and the LED life span 10000 hours.

With an optical acrylic flat board with laser engraving, it can give you an amazing, unique 3D vision effect especially in the dark.

It is made of acrylic not glass as the whole board is solid acrylic material. For this, it is strong, hard, not fragile and will not hurt anyone.

It emits very low heat which means it will not get hot even after a long time working.

The light is soft and warm, no dazzling, no flicker and it is also dimmable so it will not hurt the eyes. It can even be used for nighttime reading.

The power button is a simple one-touch button with two ways of powering it: the 3 x AAA batteries or a USB connection

Its size is portable so you can easily carry it to switch positions or to check something where the light doesn't touch.

The decorative bulb comes with 16 colours which means you can change it to red, green, blue, yellow, cyan, pink, white or any of the others.

It is the perfect and i

deal decor for your bedroom, the kids' room and even as office decor.

It will turn out to be a very beautiful bedside table lamp for unicorn lovers.
Downside?
As a matter of fact, yes, this particular bulb has a downside. The thing is, the light is not so bright that it can be used to light up the entire room at night. It serves best as a nightstand light so if you are looking for something brighter, you may need to skip this one.
If you are planning on having a party soon at your house and you want to try your hands on the best decorative bulbs for events or parties in the room, then you should try this one from Fengyao to complete your beautification. It's the ideal thing for Christmas trees or lightings, birthday party lightings, nightstand light and as a regular decor.
Product Features:
It is made of durable ABS plastic and it's scratch- and water-resistant.
It's portable and can be hanged on the wall since it has a hole at the back.
Powered by 2 x AA batteries and no wires,

cables or cords

required.
It is an ideal decorative light for any kind of party like Christmas, birthday, wedding, etc.

There are 8 colours inside, which will automatically switch at random.

With advanced LED electric device, this neon unicorn light will not generate high temperature, cause electric shock or hurt your eyes.

It comes with a gift box so if you want to give it to someone, it's a perfect gift or souvenir for people in birthdays, Christmas, New Year or other special occasions.
Disadvantage?
It is specially designed for decorative purpose and so it can't be used as a daily light.
Tired of the usual boring shapes of normal lampstands? This unicorn-designed light bulb that comes with three shiny colours gold, pink and mostly white should be on top of your list. The look is pretty amazing, plus the added shiny star shapes that are decorated around it, and the small unicorn at the bottom is enough to catch anybody's eyes.
Product Features:
It comes complete with an energy-efficient 13cfl light bulb.
The lampstand is so easy to clean up. All you need to do is just to get some wipes and wipe it down when cleaning.
The lamp is 14″tall with easy to reach switch so you don't have to fumble too much when you want to turn it on.
If you have got a rainbow or any colourful unicorn bedding collection, it will fit in perfectly.
Light up your room and create a warm and romantic atmosphere with this unicorn rainbow LED lights. With this beautiful unicorn light, your decoration will go up a notch without costing you a lot. It can be used as everyday home decor, it is great for mantels, picture windows, baby rooms or as photo props.
Product Features:
It is an attention grabber and can draw people's eyes if used as decor for any party or special event.
The light works with cordless battery, with a safe and convenient ON and OFF switch at the back.
It has hanging hook holes for ease of display on the wall. Or you can simply just rest it on the mantle, table or dresser.
This can be displayed as a standalone or combined with other pieces to create an eclectic lighting installation.
It is an eco-friendly, economical and energy-saving bulb.
With 3W power, the LED bulb produces no heat even after long-time use.
Even with a plastic exterior, it is durable, sturdy, but not too heavy.
No power outlet needed, no cords, no wires, as only 2 x AA batteries are required.
It adds a calm, warm and romantic atmosphere to the room.
Any reason why you'll be discouraged?
If you are after something you can use alone, this may not be for you. It is designed mainly for decorative purpose and cannot be taken as a substitute for daily lighting.
This rechargeable fantasy baby unicorn night light with soft colours is your child's perfect buddy to fall asleep with. It is so cute and charming during the day and produces calming soft light modes when lighted up in the dark. If you are looking a decorative light for an animal-themed children's party, party supplies or gift, you've got the right product.
Product Features:
This lighting is made with child-friendly materials that can't hurt your child.
It is rechargeable and can stay long when fully charged.
The fantasy infants unicorn-shaped light is an ideal toy for any child to fall asleep at night, even in scary nights.
It is great to use for children parties as party supplies or gifts.
It doesn't require constant electricity supply for it to be in use. If the battery is low, just fix in the 3lr44 batteries that come with it and you are good.
You will find a dimmer, 15 minutes timer and touch function that makes it even more fun to use.
Want to switch up the style of your artificial plant? Christmas tree? windowpane or just your room's wall decor? This colourful unicorn light can change that boring look to something pretty and warm.
Product Features:
This indoor string light is ideal for decorating your indoor trees, windowpane, wall, kids bedroom, or a photo or bed frame.

The design is unique and charming. It has a soft, warm, white LED bulb covered by sleeping white unicorns. It features a pink ponytail, red coloured mane, tail and hooves; with a white body, unicorn horns, eyes and ears painted charcoal.

The LED string light is non-poison, powered by low voltage and does not overheat after prolonged usage. So it's safe for kids and pets around the home.

It has two powered-mode: a USB power cable or a 3 x AA Batteries.

You can switch it on at night and use it till you fall asleep.
Conclusion
When you are simply looking for a decorative light bulb, you should consider something affordable and one that uses less energy since most of them can't be used alone and may require you to buy other light bulbs that can be added to it. The six mentioned above fall in this category and you are sure that you are getting the best choice for what you need.
So, what do you think?